IT support & management for SMEs






Because IT just has to work
Automation is a means and not an end in itself. It is your tool that enables you to do your job. If it does not work well, it gives irritations and frustrations. And it takes time and money through the lost productive hours. As specialized system administrators for SMEs, we ensure that problems are prevented, risks are avoided and problems are resolved quickly.
How we achieve this for you
Structural management
Focus on problems and irritations, with a lot of attention for documentation, security & backup.
One point of contact
You will never be sent from pillar to post again. We are always the first point of contact.
Rapid Response Servicedesk
In case of urgent problems, a support engineer is on the phone within 30 minutes (often immediately).
One fixed all-in price
Affordable and budgetable. All support and management, all tools and all additional costs are included.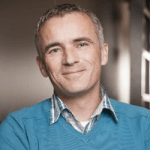 IT should work for us.
And that's what it's doing for us for 19 years.
Rene Scheepmaker
Scheepmaker Accountants en Belastingadviseurs